March 2022
Current Exhibition
» BTC Flower «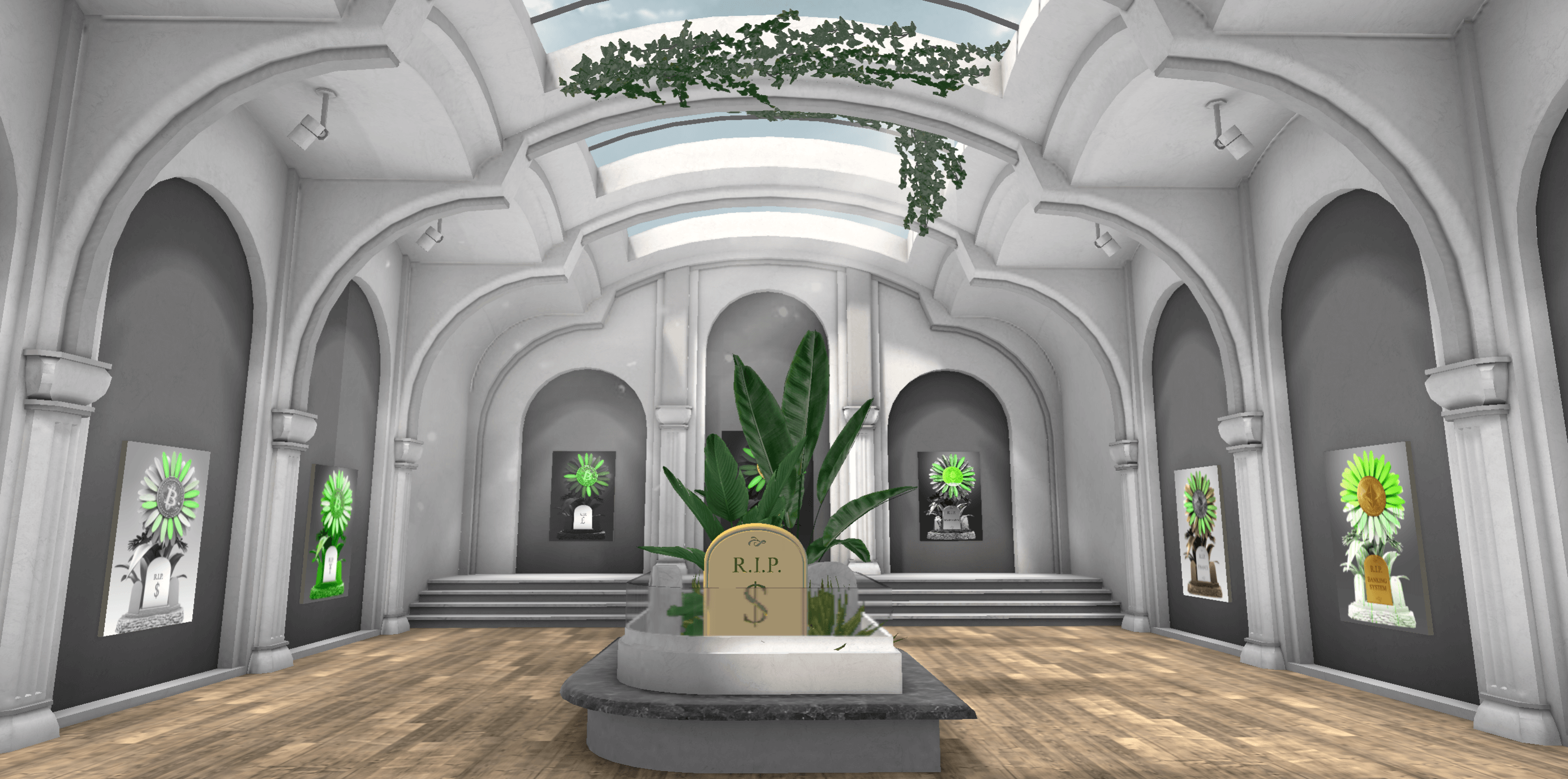 2009 unique NFTs by Paris-based street artist Ludo on the Internet Computer. www.btcflower.xyz
Enter Exhibition
Upcoming Exhibitions
May 2022
» Communtiy Exhibition «
10 Artists from the Musee Community
May 2022
» Mintbase «
An Exhibition by artworks curated mintbase
June 2022
» NFTrees / Sadu «
Earn trees whenever you are active with SADU. Then, gain access to the carbon market by collecting eco-friendly NFTs.
Past Exhibitions
April 2022
» Synth Heads «
Each generative NFT is a unique character, all of its own. The synths include BØB the drum machine, Lynn the sampler workstation, Pauline the vintage analogue synth, Oscar the Oscilloscope, Seq-ee the Sequencer, Dax 7 the FM synth, and Kiku the bass synth.
March 2022
» NFT 4 UKRAINE «
Curated by Stephan Van Kuyk.
March 2022
» Guile Twardowski «
Guile Twardowski is an artist, designer, and NFT pioneer. He is most well known as the creative visionary behind CryptoKitties.<br>The exhibition gathered seven artists that explore the realms of science and technology through their art. It aims to inspire and provoke dialogues around the different subjects that orbit the current boundaries of our collective human scientific knowledge.
February 2022
» H+ Creative «
H+ Creative is an artist representation firm and visual services studio, focused on the future of creative media through vibrantly executed imagery. They will be curating a show in our exhibition space that features 11 of their artists.
February 2022
» VOICE Community «
The Voice community showcases a depth of quality and community.<br>Curated by BrightLight & HA14SA
January 2022
» Musee Dezentral Community «
We are opening our exhibition space to the global NFT community. We selected 10 up and coming NFT artists to display their work in Musee Dezentral.
January 2022
» NFT Club Berlin «
An exhibition showcasing 11 pieces from Berlin Artists curated by NFT Club Berlin
December 2021
» FLINT* curated by Stacie Ant «
FLINT*curated by Stacie Ant highlights works from Femme, Lesbian, Intersex, Non-Binary, Trans, Agender, and as many identities that may come to arise which are not cis men artists in the NFT landscape.
December 2021
» Musee Dezentral Community «
We invited our artists from our community for the first curated exhibition. Find works from RWR2, ZESKULLZ, Stacie Ant, Harriet Davey